Customer Contact in an Age of Disruption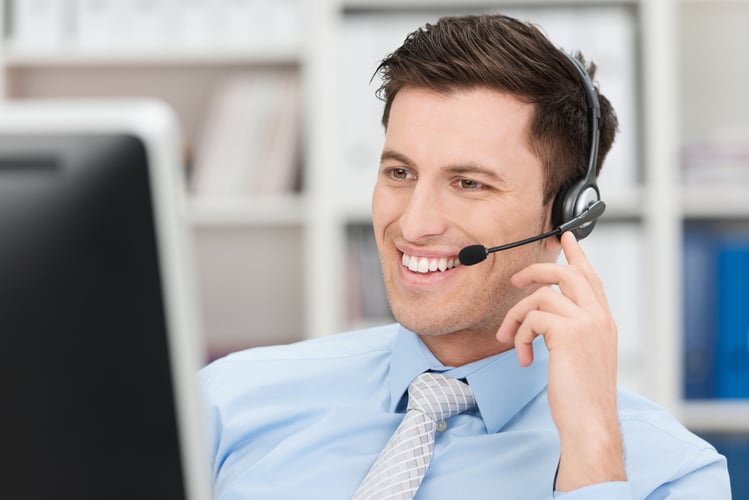 We are excited to announce that there are only two weeks left until our first event of the year: the Future of Customer Contact Conference. Taking place on the 9th of February at the Brewery in London, the conference will discuss the challenges presented by recent crises and what companies can do to tackle them.
A RICH PROGRAMME WITH PRESENTATIONS FROM INDUSTRY EXPERTS
This year, the event will equip attendees with the tools they need to drive better customer experiences and prepare for the future. Some of the speakers that attendees can look forward to hearing from include industry experts and representatives from organisations such as John Lewis & Waitrose, Affinity Water, Asda, New Balance, and more.
The conference's rich programme is based on extensive industry research and will address 4 key themes: customer outcomes; strategy and leadership; colleagues and culture; and data and insight. These topics will be explored in depth through numerous case-study presentations, fireside chats, panel discussions, roundtables, and an exclusive masterclass.
WHAT DO CUSTOMERS WANT?
The needs of customers have changed tremendously in recent years, with the outbreak of COVID and the cost-of-living crisis affecting people's habits. According to Engage Customer's research, customers now expect more choice than ever before. As such, the 2023 Future of Customer Contact Conference will explore how companies can make omnichannel work, support vulnerable customers, and create a balance between live assistance and self-service.
The latter point will be explored in depth by Hans van Dam, the CEO of Conversation Design Institute, who will discuss how businesses can design human-centred bot experiences in his 'Making AI Speak Human' presentation.
Delegates can also look forward to finding out how Tandem Bank is using speech analytics to track vulnerability and how the London Borough of Barking and Dagenham is supporting front-line teams in difficult times.
OPERATING MODELS IN AN AGE OF DISRUPTION
The Future of Customer Contact Conference will further discuss how the back-to-back crises have disrupted business models across the world. As part of this discussion, the event's speakers will debate the right metrics for customers and colleagues and examine the implications of a recession.
Jo Garland, Senior Director of Omnichannel Customer Support at Asda, will present attendees with a case study on this topic. More specifically, she will disclose how the British supermarket chain is building a customer-first culture and maintaining high levels of service in the midst of organisational transformation.
COLLEAGUES AND CULTURE
Will remote work remain relevant in a post-pandemic world?
Analysts predict that hybrid working will continue to be a dominant strategy in 2023. Considering this, employers that wish to remain competitive must offer employees the option to work remotely. What is more, they should continue to invest in mental health and well-being as the link between employee experience and customer experience is undeniable.
Dave D'Arcy, Senior Director of Customer Care EMEA at RingCentral, will talk at the upcoming event and reveal how the communications firm is supporting its frontline agents. Taking this further, Dave will share insights and advice on restoring morale, keeping employees engaged, and creating a sustainable frontline operation.
In addition to this, attendees will also have the opportunity to learn from a John Lewis case study, as Head of Customer Care Ray Biggs will share how the organisation is promoting wellbeing and resilience.
DATA AND INSIGHT IN CUSTOMER CONTACT
Last but not least, our upcoming event will discuss new customer behaviours and expectations, conversational analytics, and how to use data to improve CX. Another notable topic that speakers will address is how to personalise customer experience and take vulnerabilities into account.
Luke Sambridge, Head of Business Excellence and Transformation at Affinity Water, will expand on some of these subjects. That is, he will reveal how Affinity Water is building its strategy for customer contact, meeting the needs of its customer base and adapting to behavioural changes.
GET YOUR FREE TICKET
If you have not yet booked your free ticket for the conference, register to attend here.
We look forward to seeing you!