Why Conversational CRM Is the Secret Sauce to Business Growth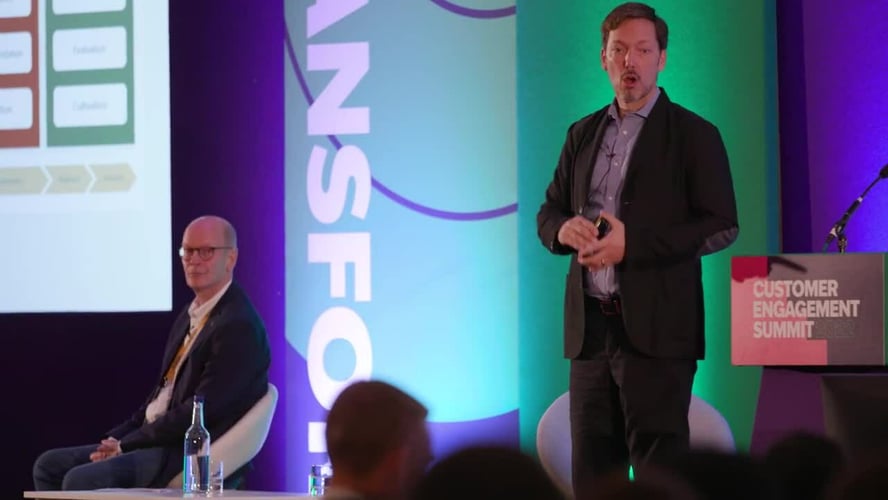 Emails and phone calls are proven ways to run a business but in this fast-paced technological world, there are easier and more effective ways of dealing with customers.
Matthias Göhler, the EMEA Chief Technology Officer (CTO) at Zendesk, leads the development of the company's vision for innovation in customer experience. Speaking at the 2022 Customer Engagement Summit, he explained the positive implications of using technology, specifically artificial intelligence (AI), to predict customer needs and address issues before they arise.
USING TECHNOLOGY TO IMPROVE CUSTOMER SERVICE
According to Matthias, the main strength of AI is reactive scenarios, such as a customer wishing to return an item of clothing. By automating simpler tasks, AI frees up time for more complicated issues where human attention is required.
To have a well-oiled functioning AI system, Matthias believes that it is important to have a conversation about how technology can be best used to complement each individual business.
The customer's experience should be fast and convenient. It should feel like their journey and be how they want to interact with the company and not the other way around.
Matthias described a bad customer experience he had while renting a car at the airport and how technology could have been used to make his interaction more efficient. This could have been achieved if he had been able to message the company directly to find out where the car was and they were able to let him know that the car was at the wrong station, message him the car's location and order him a taxi to this location.
In contrast to this experience, the CTO explained how the Four Seasons Hotel uses its own application to allow customers to book and solve any issues that arise during their stay at the hotel by putting them in contact with the concierge.
Matthias also shared his own opinions on when it is important to automate and when situations require a human touch. To learn more about this, watch the full presentation below:
By Ollie Nolan-Davies