Our 2023 Summit Will Boast 5 Stages Dedicated to Every Aspect Of CX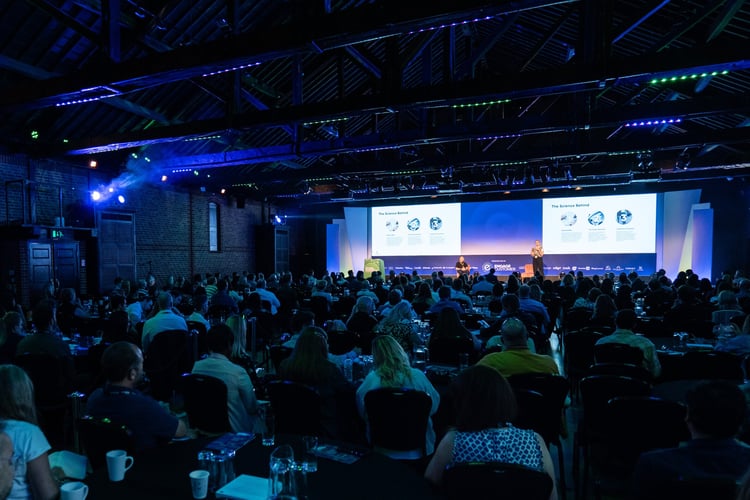 The 13th edition of Europe's largest customer engagement event, the Customer Engagement Summit, is rapidly approaching! Taking place on the 28th of November at The Brewery in London, this unparalleled event will offer attendees a jam-packed day of diverse content covering all aspects of customer engagement. We anticipate an audience of more than 1,000 people and we are certain that every single attendee will be able to take home something valuable that they can implement at their own organisation.
CX: THE ULTIMATE BUSINESS DIFFERENTIATOR
While customer experience has always been important, more and more industry leaders are beginning to view it as the most significant business differentiator.
In an interview, CX enthusiast Steven van Belleghem shared that while there is a lot of excitement surrounding AI in 2023, technology quickly becomes a commodity and the initial "wow" factor disappears. As a result, he believes that the true distinguishing factor will be an organisation's customer culture.
Similarly, when asked what advice she would give to employers seeking to embed a customer-led culture, the CEO of the Institute of Customer Service (ICS) Jo Causon shared:
"I would encourage all NEDs to spend time at all parts of the customer journey from the front line to the risk compliance team. Service will be the key competitive battleground for all organisations going forward."
EXPLORING ALL ASPECTS OF CUSTOMER ENGAGEMENT ACROSS 5 STAGES
Considering the above predictions, it is not surprising that our event seeks to address ALL aspects of customer engagement. The Customer Engagement Summit will therefore feature over 100 sessions taking place across 5 separate stages:
MAIN STAGE
Located in The Brewery's most impressive hall, our main stage will offer you transformational case studies, exclusive fireside chats, and in-depth panel discussions focusing on every aspect relating to customer engagement. Acknowledging that the rise of new technologies is impacting customer service more than ever before, the main theme of this year is 'The Only Constant is Change: How Digital Transformation is Shaping the Future of CX'.
EXPERIENCE
If your role relates to creating innovative strategies that improve the overall customer experience, the 'Experience' stage will be perfect for you. The speakers in this hall will explore CX as a whole and focus on the touchpoints within the customer journey, omnichannel experience, and creating a customer-centric culture.
SERVICE & SUCCESS
Since many of our attendees are customer service and customer success professionals, the Summit will also have a stage dedicated to Service & Success. In this room, you will have the chance to hear from those at the forefront of excellence in customer service and success. The speakers will explore topics surrounding the contact centre and the point of sale.
DATA, INSIGHTS & THE CUSTOMER JOURNEY
Without data and insights, you cannot have a seamless customer journey. So, if you are part of the team working behind the scenes to help build customer journey designs, this stage is the one for you. Our speakers will talk about using data to identify customer pain points and how to resolve customer journey issues to improve CX.
MARKETING'S ROLE IN CX
As its name suggests, our fifth stage will explore marketing's role in improving the customer journey. Therefore, it is perfect for marketing professionals who are working to improve customer loyalty and differentiate themselves from their competitors.
GET YOUR FREE TICKET
Exploring such a wide range of content, the Customer Engagement Summit has something to offer everyone in the CX industry, regardless of their role. To find out how other organisations are navigating the current CX landscape and network with like-minded professionals, register to attend the 2023 Customer Engagement Summit.